Order Information
2016 Au Sommet
We encourage you to secure your allocation in a timely manner. The Au Sommet 2016 will ship to you next fall. You may submit the attached order form or email Eileen@AmuseBoucheWine.com.
You may also request a large format on a first-in basis. Renowned Cuban artist, Jose Fuster (known as the Picasso of the Caribbean), remarqued a few of our Jeroboams, and these original pieces of art are available as well.
The cost of the 2016 Au Sommet is $750 per three bottle case ($250 per bottle plus applicable tax). Please download and complete the order form and mail to:
Au Sommet Winery
1130 Main Street
Napa, CA 94559
Or send form to:
info@ausommetwine.com
707-251-9300
The cost of shipping is $60 per three bottle case. Orders will be shipped in the Fall 2018.
Please contact us if you are interested in purchasing one of the few 1.5L magnums or 5L hand-etched jerobaums, signed by Heidi.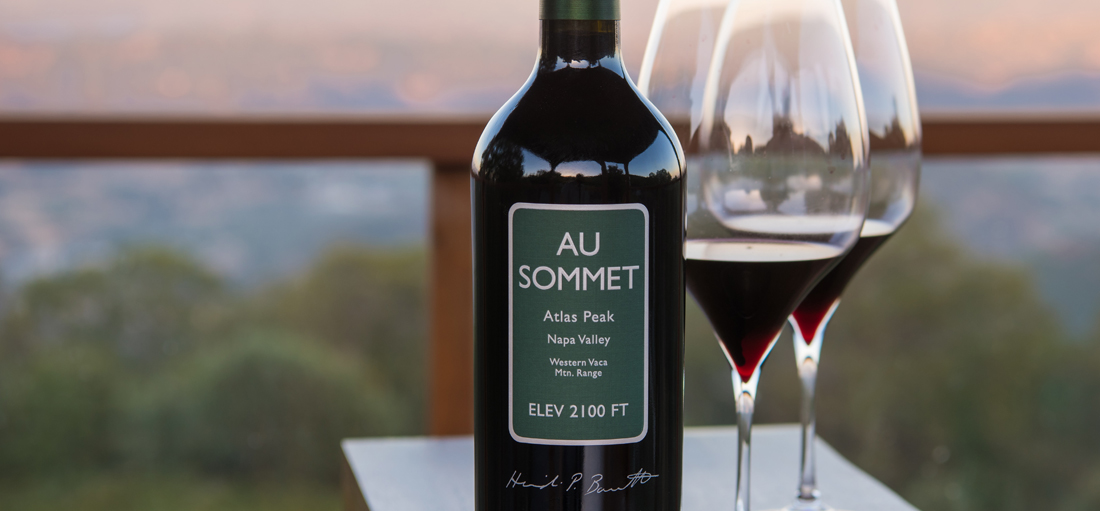 2016 Napa Valley Cabernet Sauvignon
"Deep garnet-purple in color, the Au Sommet 2016 Cabernet Sauvignon gives up exuberant crushed blackcurrants, warm plums, wild blueberries and cloves with suggestions of violets, tilled black soil, tar, chargrill and cedar chest with a waft of unsmoked cigars. The palate is full-bodied, firm, grainy and refreshing with incredible intensity, finishing very long and earthy." - Robert Parker, The Wine Advocate, October 2018