Order Information
2015 Au Sommet
The 2015 Au Sommet Cabernet Sauvignon will ship in Fall 2018. Allocations will be strictly limited to one 3-pack per customer.
The cost of the 2015 Au Sommet is $750 per three bottle case ($250 per bottle plus applicable tax). Please download and complete the order form and mail to:
Au Sommet Winery
1130 Main Street
Napa, CA 94559
Or send form to:
info@ausommetwine.com
707-251-9300
The cost of shipping is $60 per three bottle case. Orders will be shipped in the Fall 2018.
Please contact us if you are interested in purchasing one of the few 1.5L magnums or 5L hand-etched jerobaums, signed by Heidi.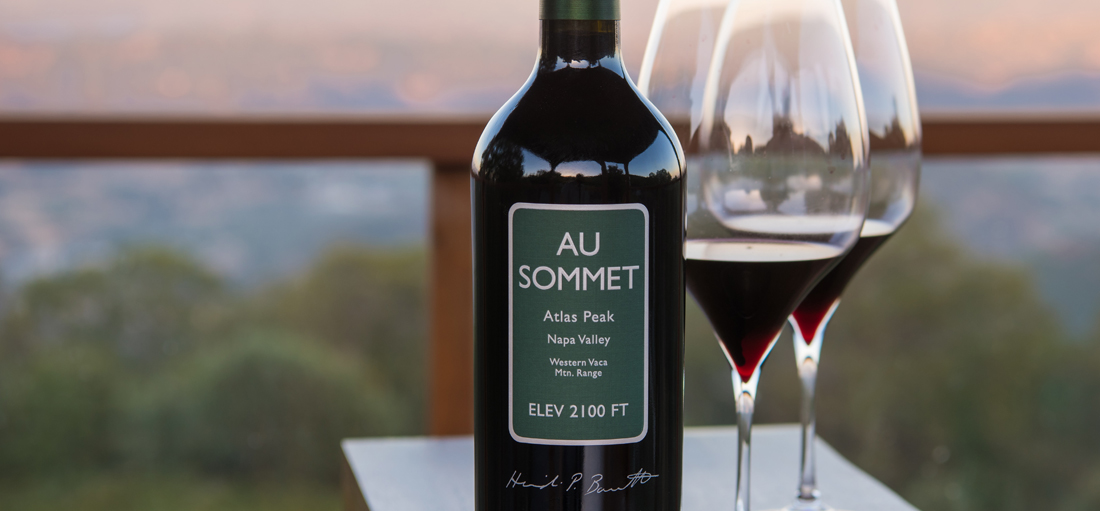 2015 Napa Valley Cabernet Sauvignon
A deep shade of mahogany red, our 2015 Au Sommet offers aromas of black pepper and dark fruit immediately, opening up to a range of black and purple berries with time in the glass. This Cabernet is showing beautifully now but is built to age for years to come. On the palate are flavors of currants, plums and smoke, complemented by a lush tannin profile giving way to a lengthy finish. As elegantly refined as Cabernet comes.
–Winemaker Heidi Barrett